Safer Home subscription plans were designed to provide a simple, cost-effective solution for owners and property managers to address the new safety requirements imposed by changes to the Victorian Residential Tenancies Act.
Unlike a once-off safety check with no additional benefits that local tradespeople/companies commonly provide, our Safer Home plans are subscription services, providing enduring protection for your properties all year round.
For example, on average we replace approximately $200 retail value worth of parts during a standard set of Safer Home services at no charge to the owners! No other provider offers these kinds of generous inclusions.


The Safer Home plan inclusions and exclusions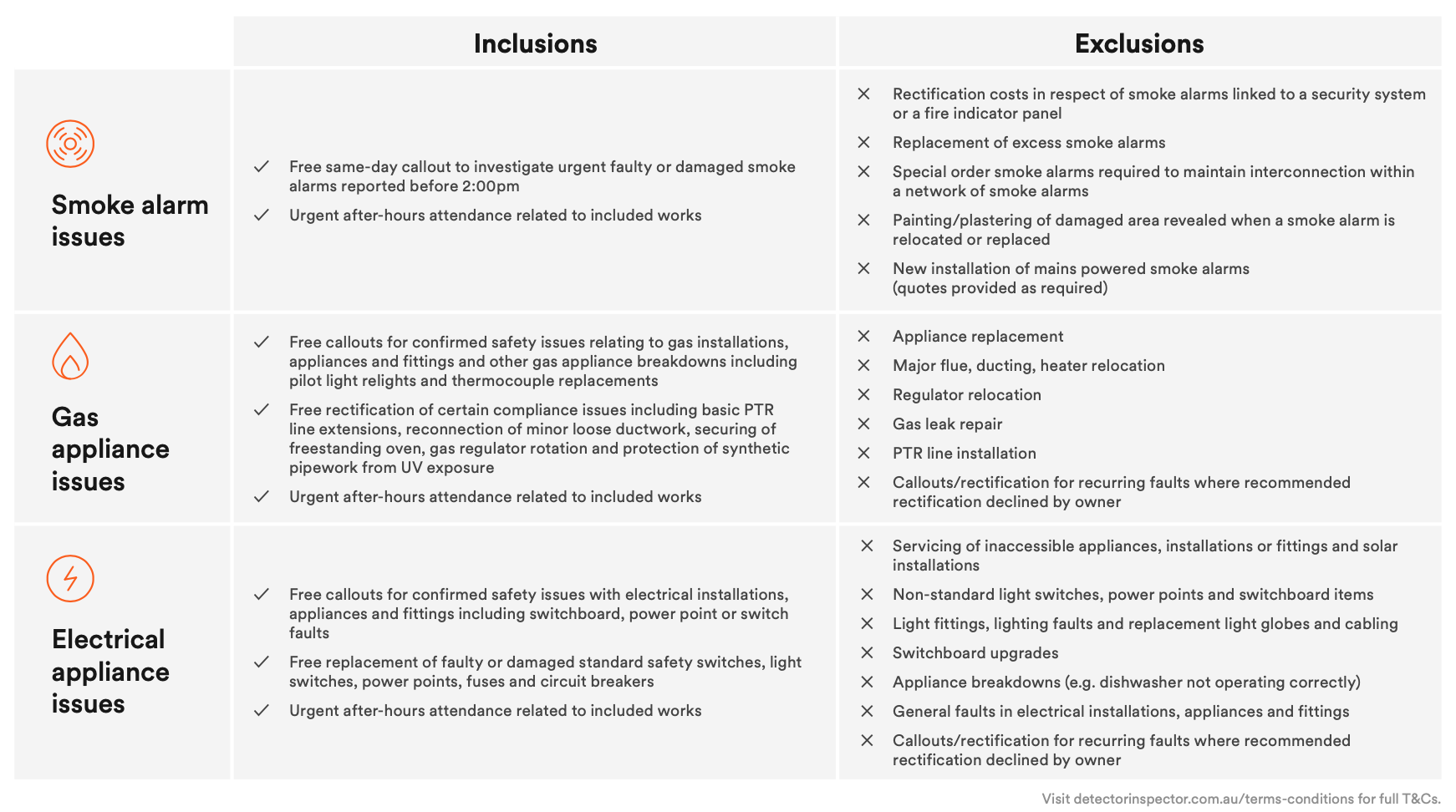 Get the protection you need with our Safer Home subscription plans
If you are in Victoria and would like to enrol in our Safer Home subscription plans, please complete the below form. Got more than one property to enrol? Email us at help@detectorinspector.com.au and we'll be pleased to help.