Integration is a game-changing system feature that allows us to connect with major property management software. It automatically updates all relevant information so we can do our job without hassling you. It will free you up to focus on what you do best - property management.
When integrated with your property management software, you don't have to manually update us with tenant details, new key numbers, lost management, property managers and more.
And with the ability to push invoices directly into the property management software, we've eliminated the need for agencies to enter in invoices one by one.

Finding the Integration information in the Agency Portal
All Integration-related information can be found by visiting the API Integration page. Simply click Admin and API Integration from the drop-down menu.





Getting started with Integration
Once visited, on the right, you will see a list of property management software that Detector Inspector integrates with and different elements you will be able to sync.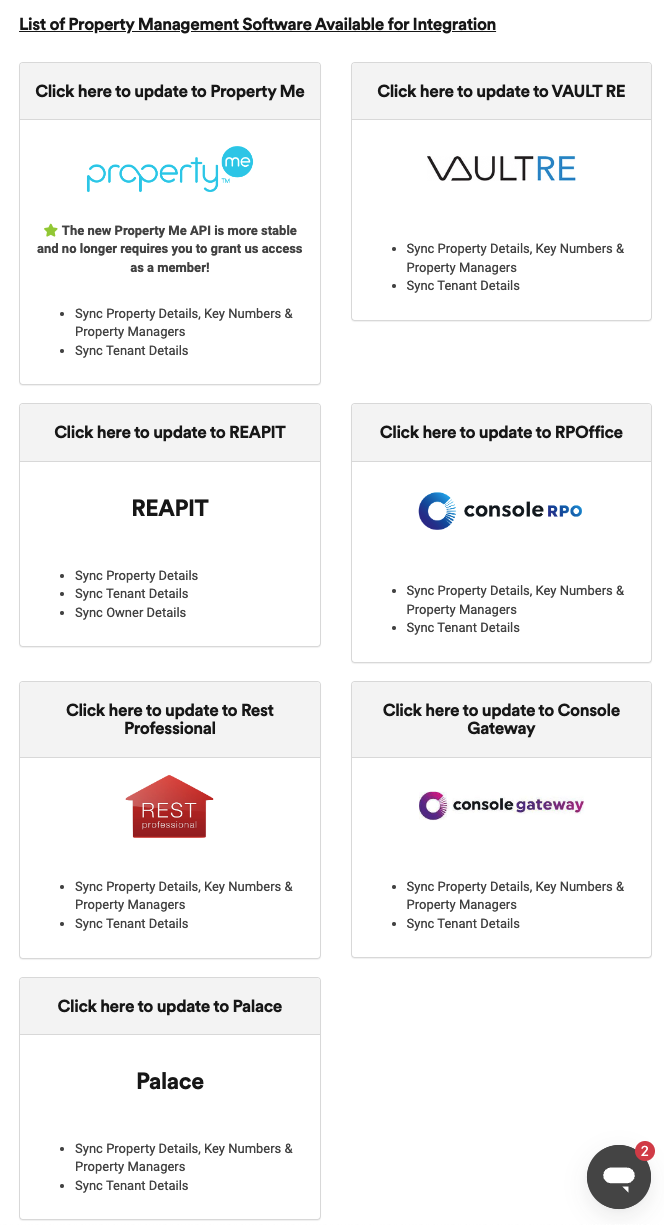 If you see yours in the list, click "Click here to update to [software name]" to get started.



Please note
If you can't see your property management software in the list that we currently integrate with or have any questions about the Integration please email your account manager by clicking the "Find Out More" button on the left-hand side.

Configuring your existing integration
You will be able to easily recognise which property management software is currently integrated with our system by referring to the "Currently Selected Software" section.
If your preferred software is already integrated with us, you will be able to configure the integration features by clicking the "Change Integration Features" button. Then select or unselect any integration permissions you'd like to be enabled for the agency.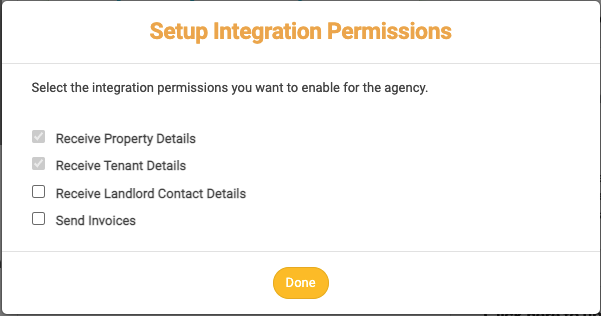 Pro tip
Entry notifications ("ENs") are communications that notify tenants that a mandatory service is to be carried out at their property on a specified date and that the service provider will collect from the agency a duplicate key and use it to gain access regardless of whether the tenant is at the home or not.
It's a fully automated, system that eliminates your time on the phone chasing tenants. Full automation means the system is not reliant on agents to monitor responses, communicate with service providers or chase tenants for access to the property.

Learn more