This article contains the following sections:

Our new and improved "Documents" tab, consolidates current and past Invoices, Quotes and Service reports for each property.
To see this new feature in action, simply visit the respective property profile. Once visited, click the "Documents" button located on the top left-hand side.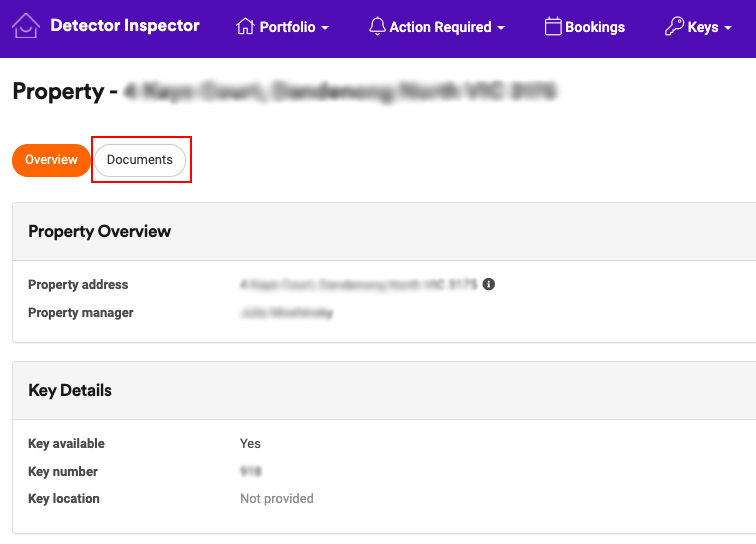 To filter them, simply choose the relevant option from the "Document Type" dropdown menu in the table or use the search function.


Emailing a Service Report together with a pending Quote to a landlord
You can email any Service Report to the landlord directly from the Documents tab. Additionally, where there is a pending Quote relating to a Service Report you can email both to the landlord from the Documents tab.

Step 1
Identify the relevant Service Report or pending Quote that you wish to email and click the envelope icon.

Step 2
Once clicked, you will be presented with the below pop up containing the default name and email of the landlord. In instances where no landlord details or incorrect details are provided, you will be able to manually enter or overwrite them.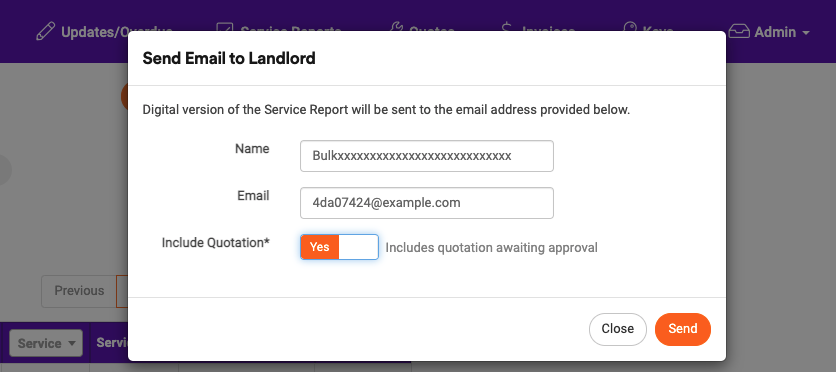 Pro tip:
If you'd rather send the email yourself, put your own email address in the email field and then forward it to the landlord from your own email account.
Sharing a Service Report using a Digital Link
As an alternative to the above option, you can also share a Service Report or Quote using its Digital Link. To copy the respective link, first view the document and click on the "Copy Digital Link" button located on the top right-hand side corner.
Downloading document(s) as a PDF
Step 1
Click on the respective check box located on the left-hand side of the table. Selected item(s) will be highlighted in yellow.

Step 2
Click "Download PDF" located on the top right-hand side of the table.
If you'd like to view a document prior to downloading, click the "view" button to open it in the right-hand side panel. Once opened, click the "PDF" icon located on the top left-hand side to download it.


Pro tip:
The digital versions of Service Reports & Quotes have richer information including links and other content (and they look better too!). Consider sending the digital links rather than the PDFs for the best experience for your landlords.
Related articles
How to email a Service Report to a landlord via the agency portal