All quotations that are awaiting approval can be downloaded or accepted by visiting the dedicated "Quotations Awaiting Approval" page. To access it, click "Action Required" and choose "Pending Approval Quotes" in the top navigation.


Downloading a quotation
To download a quotation, simply click the blue "Quotation" button located on the right side of the table.




Responding to a quotation
Step 1
Click "Respond" to open the quotation in a new window.




Step 2
Once opened, scroll down to locate the quoted items and click either "Accept" or "Decline" accordingly. Once done, scroll down to the bottom and click "Confirm".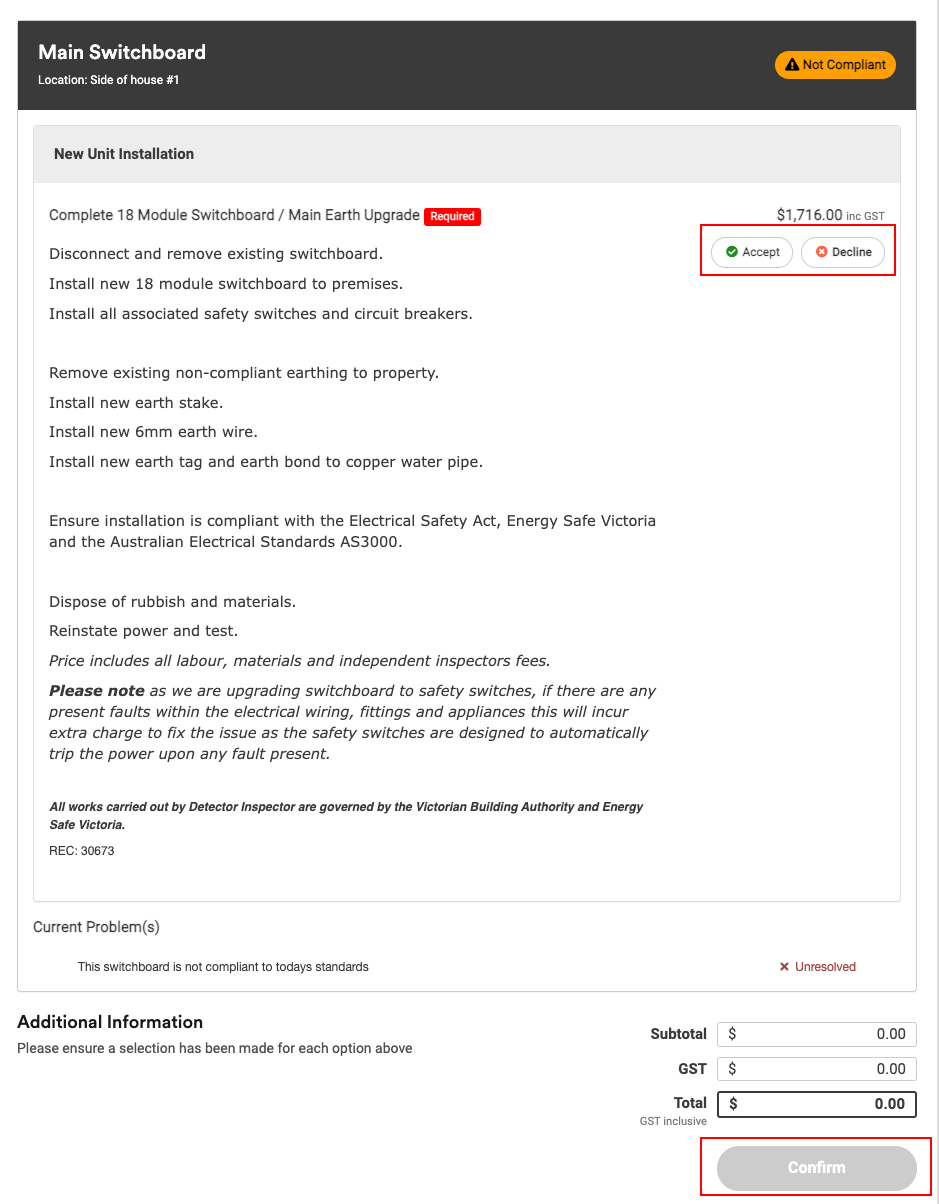 Step 3
Once confirmed, you will be presented with the below popup where you can review your responses to the quotation items and reconfirm your selection(s). Once done, the relevant teams will be notified of the quotation outcome.