Agency clients can now email any Service Report to the respective landlord(s) directly from the "Service Reports & Quotes" page. To email:

Step 1
Visit the dedicated Service Reports page by clicking "Service Reports & Quotes" from the top navigation. Once visited, locate the Service Report column on the right-hand side of the table.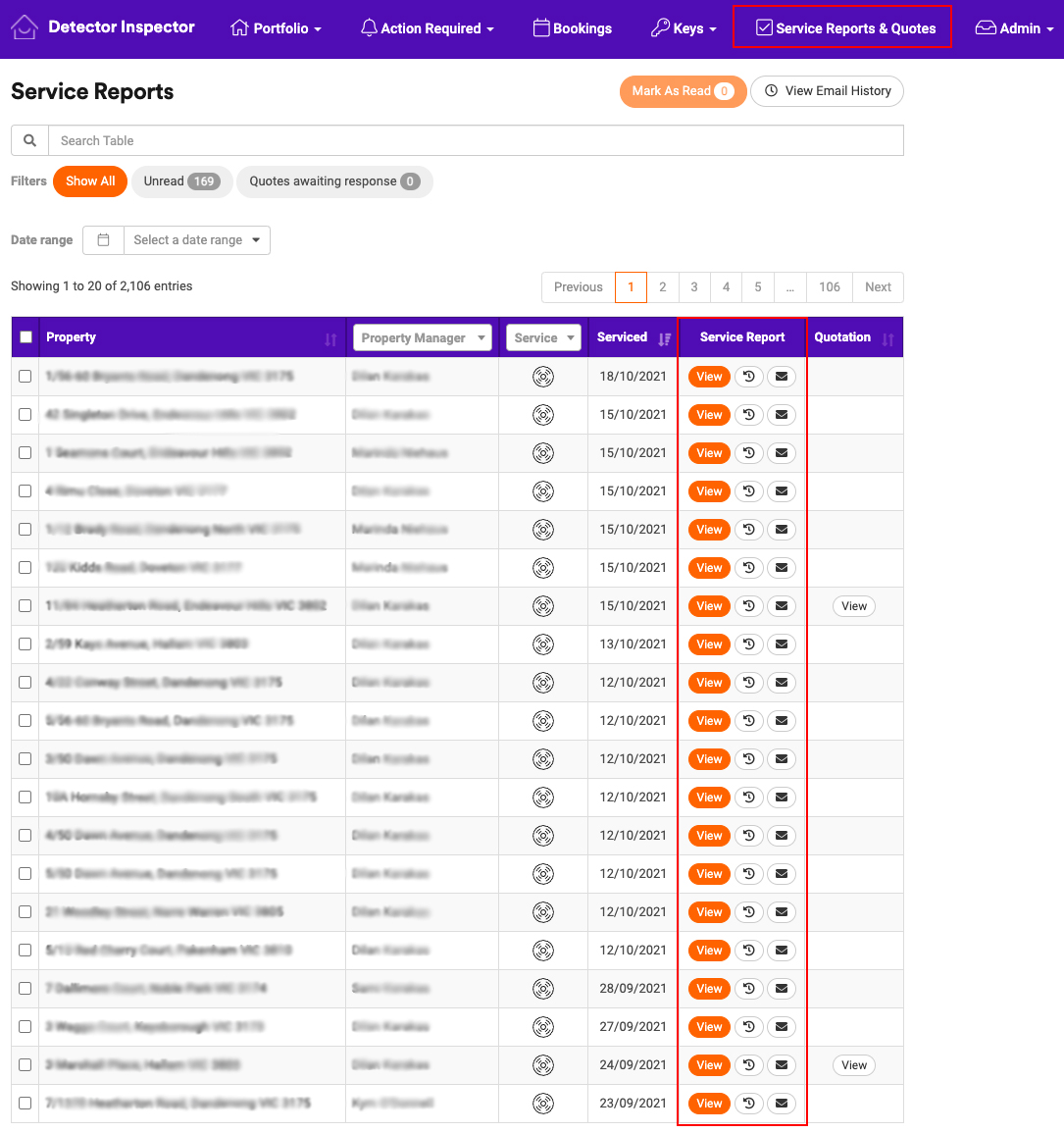 Step 2
Once you've identified the relevant Service Report that you wish to email, click the envelope icon.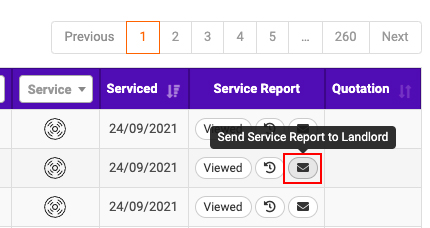 Step 3
Once clicked, you will be presented with the below pop up containing the default name and email of the landlord. In instances where no landlord details or incorrect details are provided, you will be able to manually enter or overwrite them.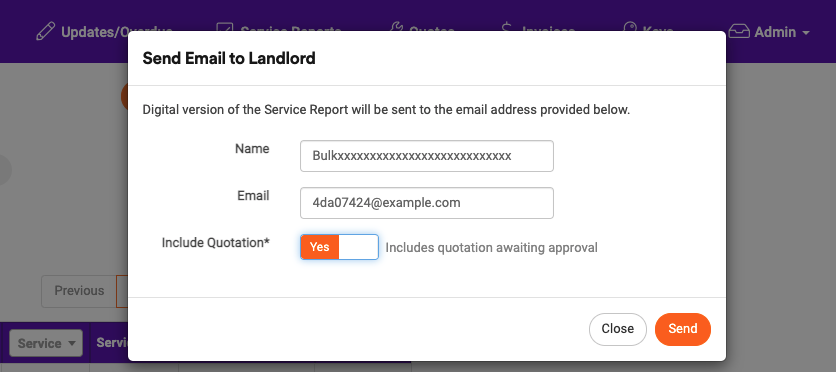 In addition to this, you can also share a Quotation for required rectification work identified in the Service Report by simply toggling "Yes".