We provide the following urgent jobs framework to enable our customers to request urgent assistance. The framework details the urgency levels and provides guidance in regards to the response times we will endeavour to meet.


Important information to note
If you are a tenant and are unsure if your property is protected by Detector Inspector, please contact your Property Manager. Otherwise, to request an urgent service, please complete the form below.
Five priority levels proposed for 'urgent' requests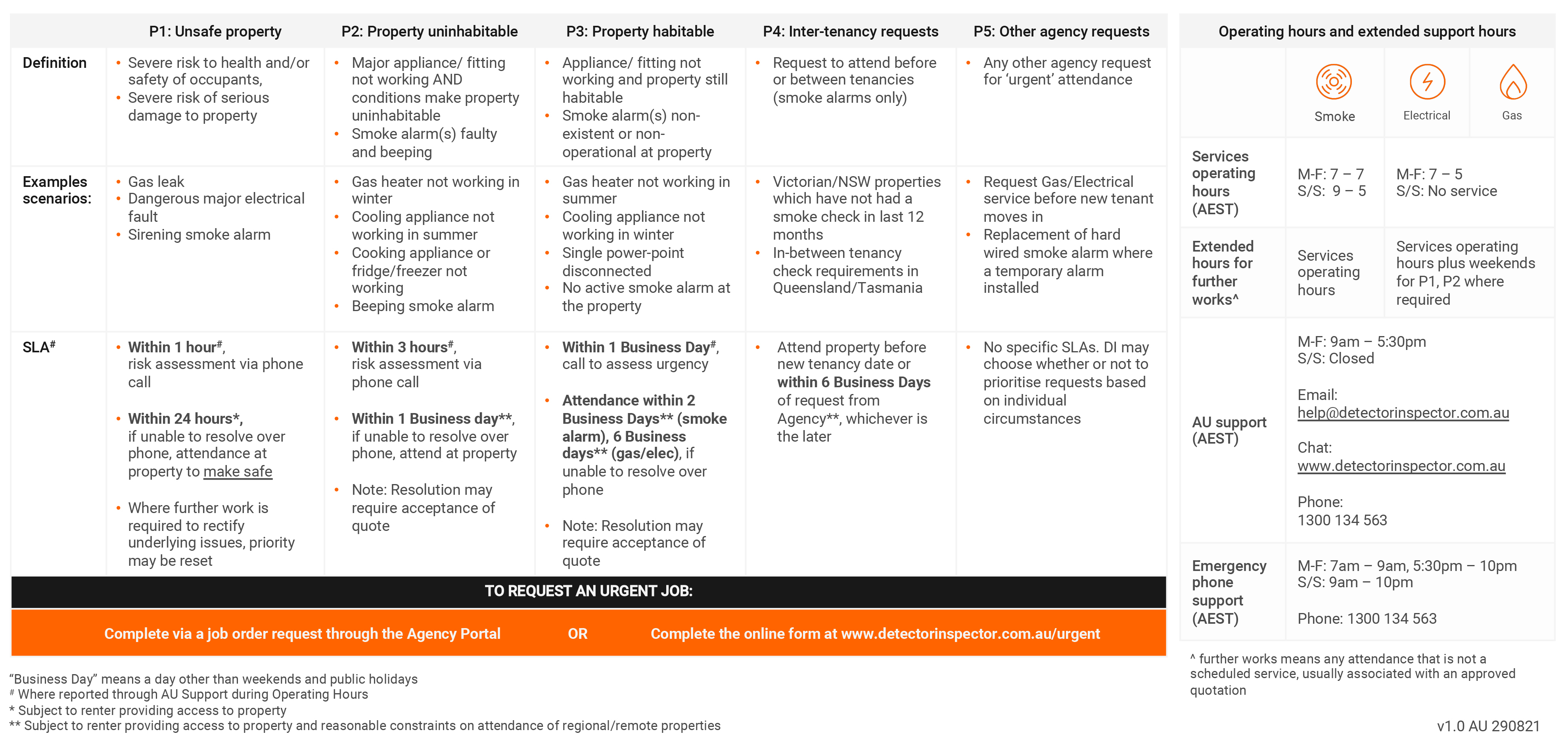 Submit your urgent service request below