The Safer Home plans were designed to provide a simple, cost-effective solution for owners and property managers to address the new safety requirements imposed by changes to the Victorian Residential Tenancies Act.
By offering a bundled discount, and a low recurring annual subscription fee, the Safer Home plan provides year-round protection and compliance assurance across smoke alarms, gas and electrical services.


Subscription plans to suit every property
All our subscription plans include smoke alarm and electrical services, but the number of gas appliances at the property determines the right ongoing plan for every property.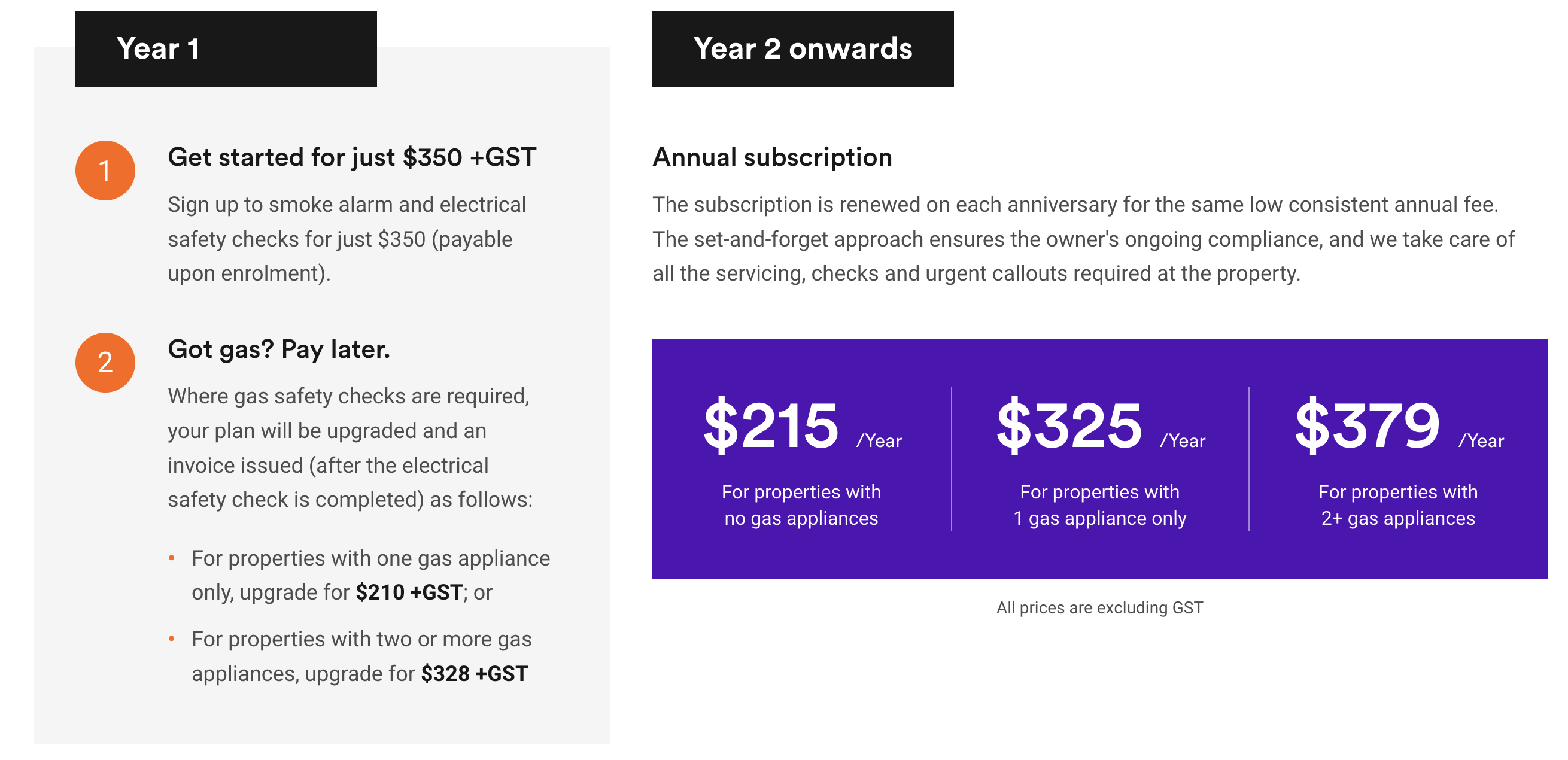 Please watch the following video to find out more about the Safer Home plans and how they provide year-round protection and compliance assurance.
Get the protection you need with our Safer Home plans
If you are in Victoria and would like to enrol in our Safer Home subscription plans, please complete the below form. Got more than one property to enrol? Email us at help@detectorinspector.com.au and we'll be pleased to help.